Scaling B2B SaaS & Marketplaces
As a freelancer I help companies with their strategy and execution with >5 years of experience in growing startups into scaleups. 
I own the affiliate portfolio company TraffiFamily.io (e.g. dokterfit.nl, slaapwijsheid.nl & happy-animal.nl), some sideprojects (burroburro.nl) and am an ex Head of Growth freelancer. I've helped build marketing strategies from the ground up, execute experiments and am specialized in launching and scaling SEO as a channel.
Ever since I discovered growth hacking 6 years ago while walking in Silicon Valley, I haven't been able to let it go. My job is to base my decisions on data, the customer and the market to get you more of the right customers.
I've spoken about growth at universities, companies, podcasts and conferences. Here you can find all my own content and gues appearances. Finally, The Next Web and Accenture named me one of the Netherlands' most promising people in digital business, three years in a row.
+120% SEO traffic YoY
In 3 months. 5 mil. to 11 mil. visitors/month. Via technical SEO, interlinking and bug fixing. For a marketplace for study documents.
+53% new customer revenue
In 3 months. 6-figures. Via Google Ads. For a B2B manufacturing platform.
+423% revenue from SEO
In 6 months. 5-figures. With linkbuilding and better content. For a B2C webshop.
Automating 6 SDR's jobs without losing a single customer
In 1 week. Via marketing automation. For a B2B manufacturing platform.

+260% visitors from SEO
In 6 months. 5-figures. Improving user experience and content. For a news publisher.
I've guided 20+ companies scale faster with their marketing strategy and execution. If you want a 1 on 1 phone call where we can go over your biggest growth opportunities, contact me.
Companies I've worked with
Marketing strategy
Decide who to target via what channel based on your CLTV, customers and market.
SEO growth
I know how to optimize any website, whether purely technical or content focused.
Positioning
Become distinctive and essential in relation to all the available alternatives.
Marketing automation
Nurturing leads to increase conversion rates and automate sales.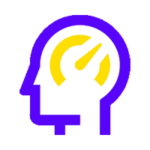 Experiments & processes
Turning successful experiments into processes to scale up.
Content strategy
The right blend of different content formats for leads, authority and reach.
Niels is a well-rounded entrepreneurial profile who can build pretty much everything, and turn it into a success. He's a unique blend of high energy, positive approach to complex problem solving, combined with a "get things done" mentality. Niels wears many hats, has a strong product feeling and a sharp business mindset.
Niels is a growth marketer in the truest sense of the word and without a doubt one of the rising stars to watch. He has repeatedly proven his ability to get results in high pressure environments. Niels' biggest strength is that he is uniquely adept at aligning strategy and execution for rapid growth.​
Niels is an inspiring speaker who with his clear, concrete examples got the whole innovation department of KPN to interact and become excited about growth marketing.
Niels is curious and driven by knowledge. Niels works hard and smart. With every task he looks carefully how he can use technology or data to get it done faster. If you need an engaged, data driven growth marketer, Niels is your guy.​
Niels doesn't follow the herd and has a great sense of what works (and maybe even more important: what doesn't) for your type of business. He helped us to form our marketing strategy, while also kickstarting the marketing execution. I was very happy with the results we've got on such a short notice.