GROWING STARTUPS INTO SCALEUPS
I help companies up their marketing game based on data-driven decisions. 
My articles & talks appeared at
I'm a growth manager at StuDocu, a platform where 12 million students a month share and consume their study resources. With a mom as copywriter, dad as senior marketing manager and step dad as owner of an online marketing agency, I've spent many nights and weekends talking about marketing since the age of 15. It's literally in my genes.
I'm the 'Growth Hacking Expert' of Tekkieworden, an initiative created by Booking.com, TomTom and the Amsterdam municipality to get more people into tech. The Next Web and Accenture named me one of the Netherlands' most promising people in digital business.

+53% new customer revenue
In 3 months. 6-figures. Via Google Ads. For a B2B manufacturing platform.
+423% revenue from SEO
In 6 months. 5-figures. With linkbuilding and better content. For a B2C webshop.

Automating 6 SDR's jobs without losing a single customer
In 1 week. Via marketing automation. For a B2B manufacturing platform.

+260% visitors from SEO
In 6 months. 5-figures. Improving user experience and content. For a news publisher.
I LIKE TO SPEAK ABOUT GROWTH, INTERESTED?
Companies I've worked with
Customer development
Find out when, why and how they make their buying decisions.
Customer acquisition
Leveraging the right channel mix that's a fit to your product and customer.
Positioning
Become distinctive and essential in relation to all the available alternatives.
Marketing automation
Nurturing leads to increase conversion rates and automate sales.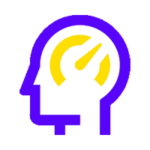 Experiments & processes
Turning successful experiments into processes to scale up.
Content strategy
The right blend of different content formats for leads, authority and reach.
Niels is a growth marketer in the truest sense of the word and without a doubt one of the rising stars to watch. He has repeatedly proven his ability to get results in high pressure environments. Niels' biggest strength is that he is uniquely adept at aligning strategy and execution for rapid growth.​
Niels is curious and driven by knowledge. Niels works hard and smart. With every task he looks carefully how he can use technology or data to get it done faster. If you need an engaged, data driven growth marketer, Niels is your guy.​
Niels truly kicks ass. Although I have a lot of knowledge about SEO as a copywriter myself, he gave me totally new and effective advice to speed up the growth of Copyfy. High five man!​
A go-getter who rolls up his sleeves with hands-on knowledge and expertise to deliver results.​